---
retratos al carboncillo oleo acrilico etc.
---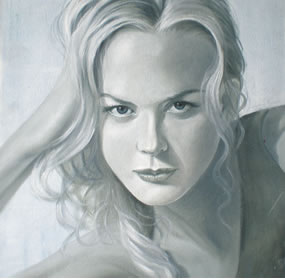 PORTRAIT PAINTING FROM PHOTO, 100% HANDMADE BY PROFESSIONAL ARTIST CORAL GABLES FLORIDA USA
PORTRAIT MIAMI In oil, pastel, charcoal, black and white or color, On paper or canvas. by models's Art Studios

portrait are truly unique. He accentuates and emphasizes eyes, as a manifestation of one's spirit. Eyes are a window to the integrity and soul of the person.
If you wish to send a photograph through email, please keep in mind that the image is sufficiently visible and of good quality. models needs to be able to see the details such as eye color and other features. The largest image possible is preferred.

B/W portrait-oil starts at $250 cm50 x 40 or inches20 x 16"
Color portraits in oil on canvas start at $600 for cm50 x 40 or inches20 x 16"
models also sketches and paints nudes and semi nudes. Contact the artist for prices.
Most of a successful artist's business comes from repeat clients and word of mouth, so models works closely with his clients to ensure satisfaction. He will ask about your wishes and expectations in detail before beginning a project and is happy to make touch ups and changes once finished, to ensure that his work meets with your satisfaction.